After months of extensive negotiations, broadcasters have finally announced their plans for leaders' debates and similar events over the British Election Campaign.
As we discussed earlier this year, the main election debate will include the leaders of 7 parties: the Conservatives, Labour, Lib Dems, UKIP, the Green Party, the SNP and Plaid Cymru, and will take place on the 2nd of April.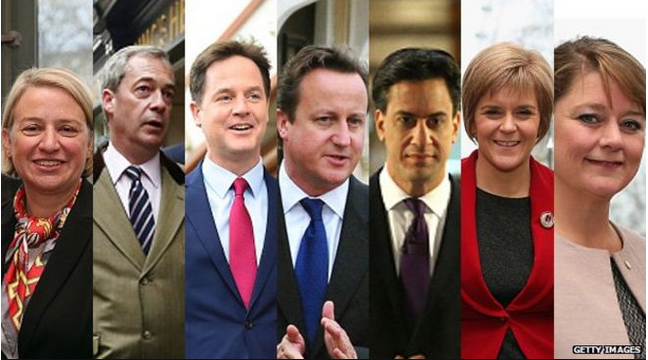 The agenda of events during the General Election campaign is as follows (source):
26 March: Cameron and Miliband will be interviewed separately by Jeremy Paxman and then answer questions from the audience (also separately) in a special broadcast by Sky and Channel 4.
2 April: the leaders of the 7 parties mentioned above will hold a 2-hour debate broadcast by ITV.
16 April: the BBC will host "a challengers' debate" with the leaders of the parties that are not currently in Government (the SNP, UKIP, Plaid Cymru, the Green Party and Labour).
30 April: Cameron, Miliband and Nick Clegg will appear separately taking questions from the audience in a special of Question Time hosted by David Dimbleby from the BBC.
These plans give EDV two great opportunities to collect debate data and gather audience responses. We are planning to have a panel of 450 viewers using Democratic Reflections as they watch the 2 April debate live. Our plans for the 16 April challengers' debate are still under discussion, but we'll post about this soon.